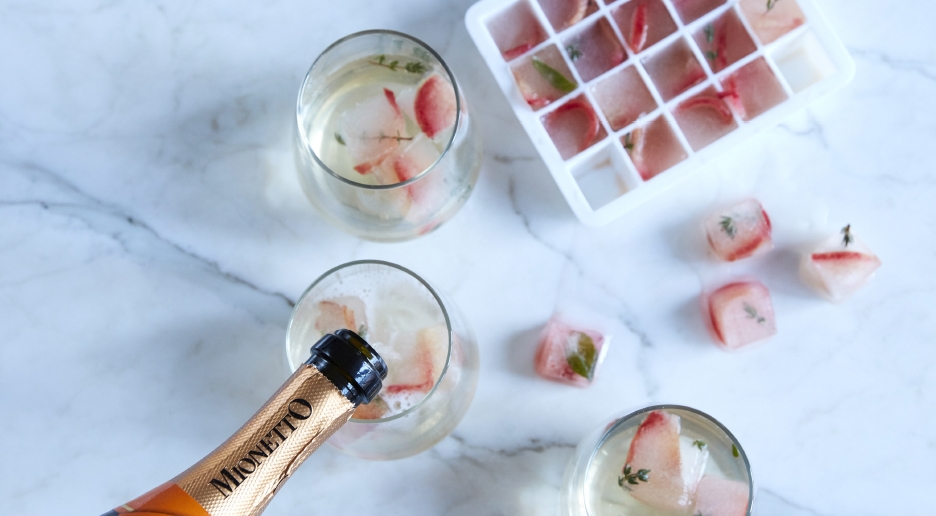 MIONETTO PROSECCO JUICE CUBES
Keep your Prosecco cool with frozen juice cubes for stylish entertaining!
STEP 1: Using a silicone cube tray, place a small slice of garnish and fill the rest of the way with juice. Freeze.
STEP 2: Pour a glass of Mionetto Prosecco and add the frozen juice cubes.
STEP 3: Enjoy!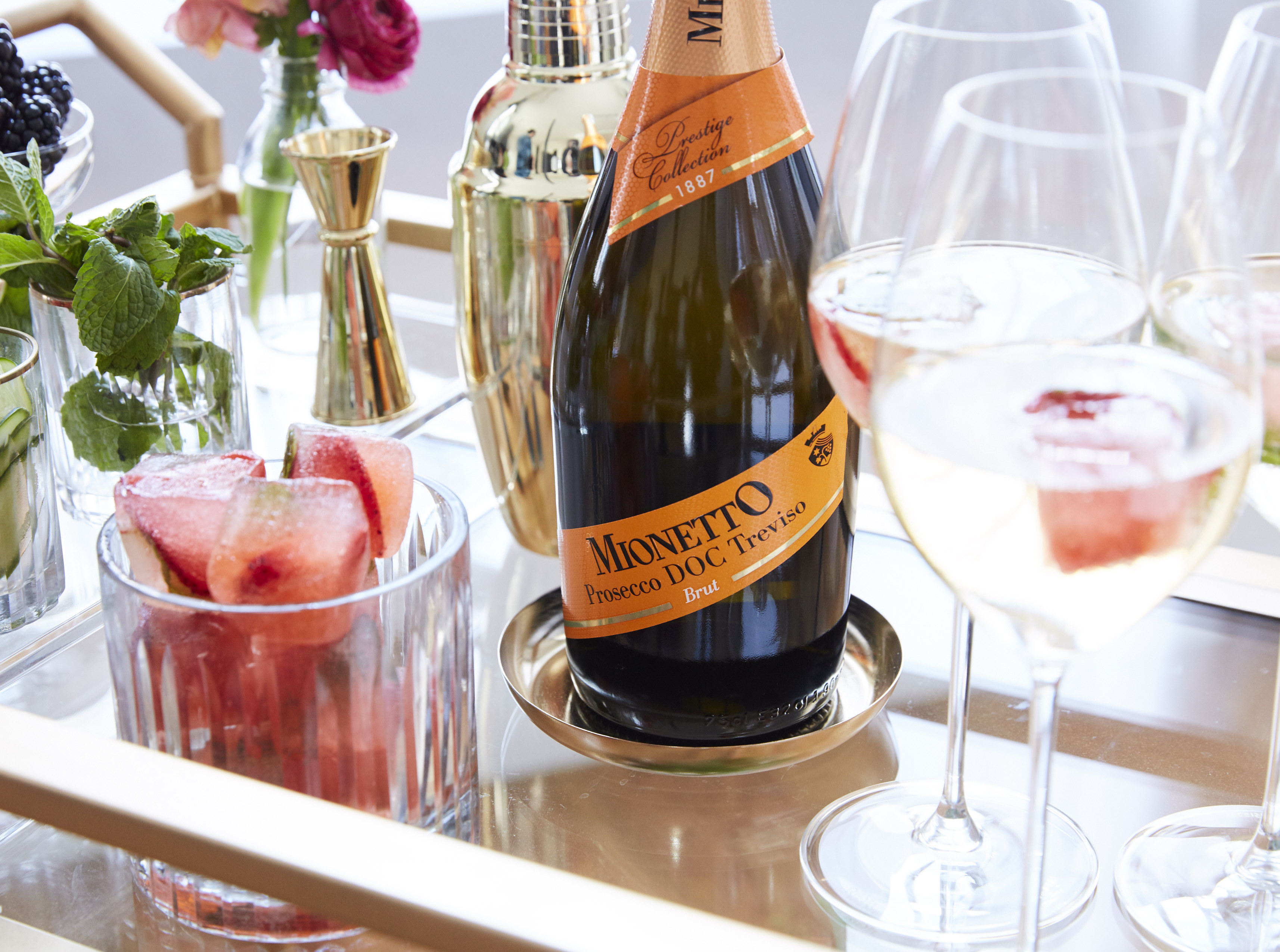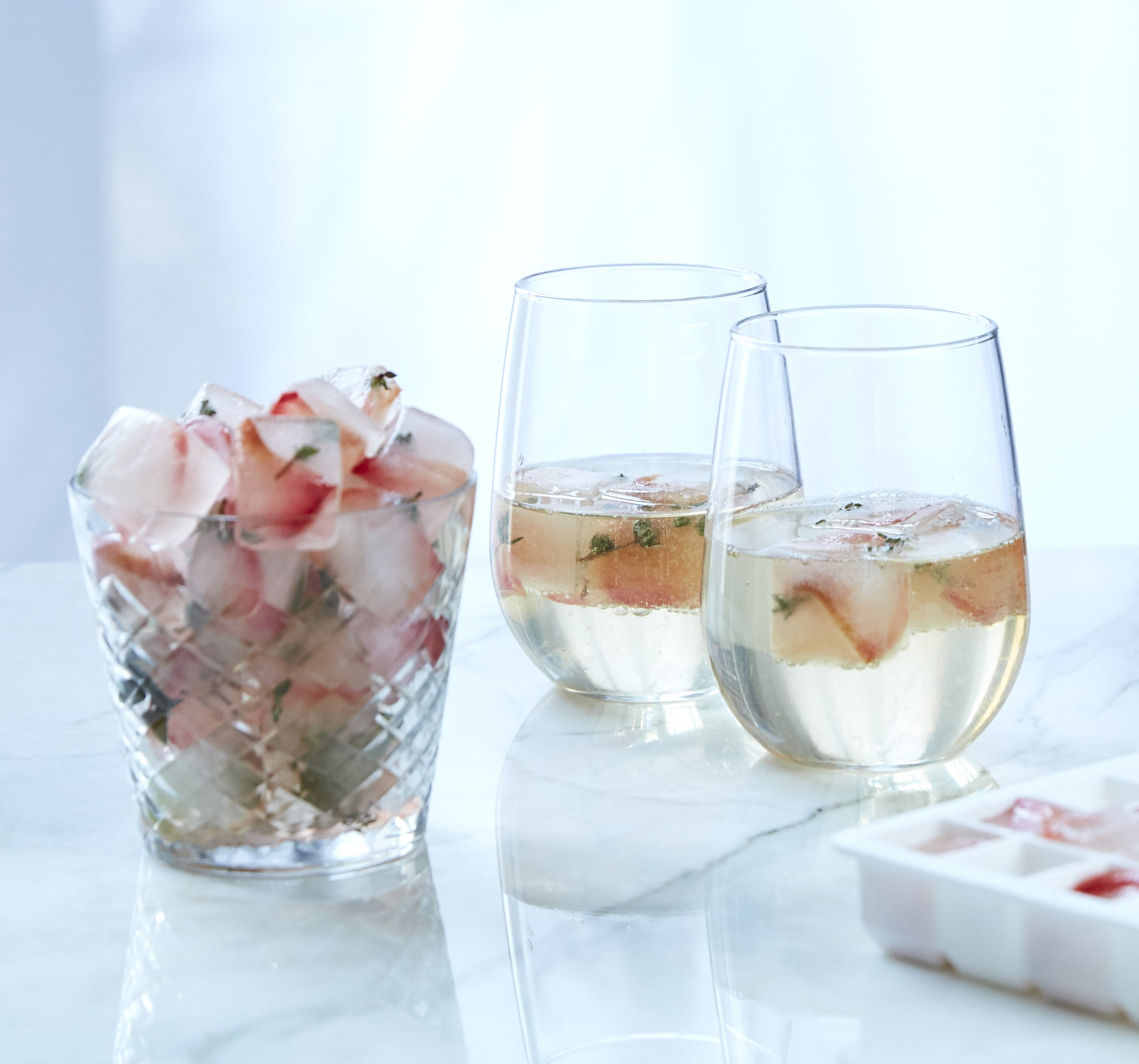 Peaches and Herbs:
1 oz. Fresh Peach Puree
1 oz. basil and thyme syrup
Sprig of thyme
Basil leaf
Mionetto Brut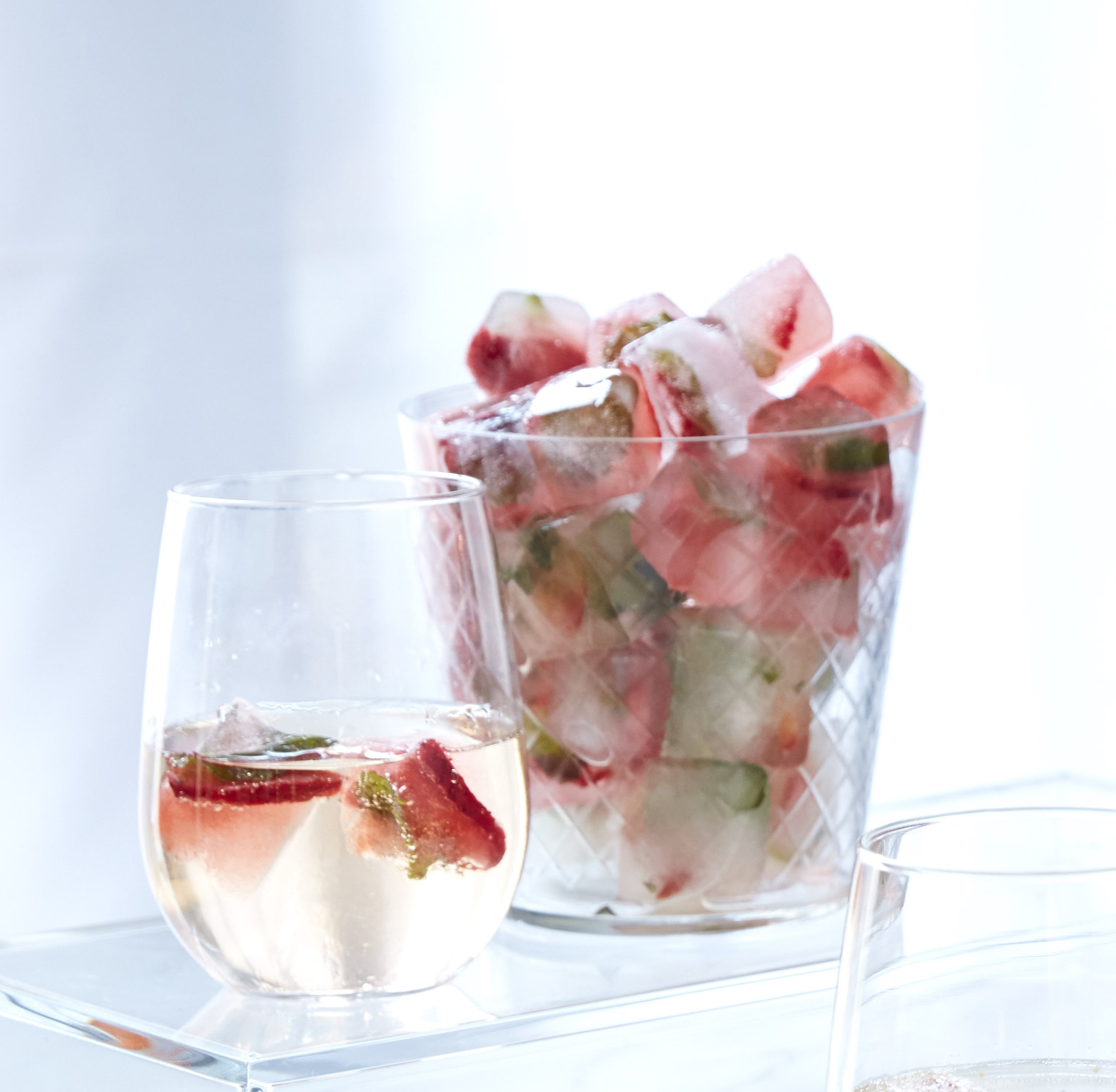 Strawberries and Mint:
Simple syrup
Lime juice
Slice of strawberry
Mint leaf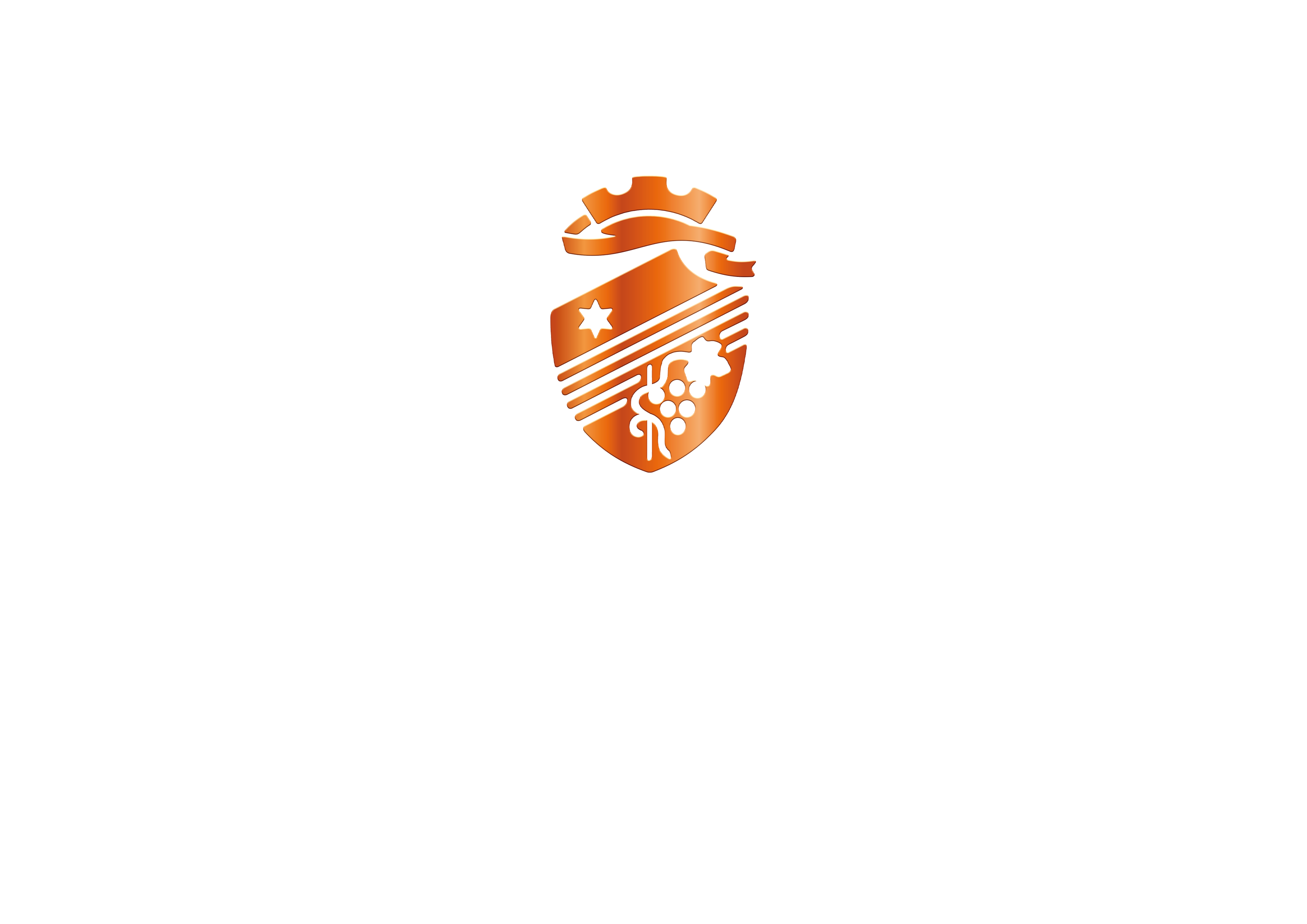 WELCOME TO THE MIONETTO SITE
ARE YOU OF LEGAL DRINKING AGE IN YOUR COUNTRY OF RESIDENCE?